Fantasize about other lives
I think about it all the time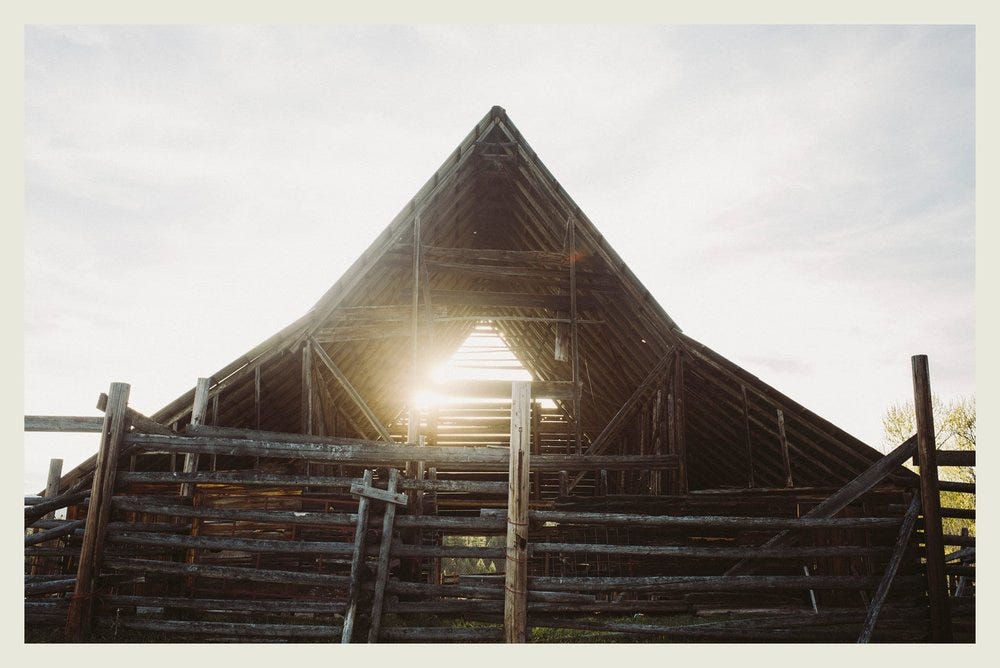 Does today's headline ring a bell in more ways than one during these pandemic days? If you answered yes, we're on the same page — and it's Australian-American singer Hazel English we've got to thank for today's featured song (more on that in a second!) and those prescient lyrics that tend to hit a little too close to home while reminding us of days gone by. And yet (and this is the important part!), I'm reminded that there's hope on the horizon and on a much smaller level, still plenty to enjoy, from menswear to whiskey to coffee (all normal topics of this newsletter!), even if things look mighty different these days (starting with Halloween tonight, for instance).
On another, more hopeful note, I've seen friends and relatives have children and move into beautiful homes and "just keep on livin'" as of late, and it's with that optimism in mind that I'm inviting you to dive on into today's edition of The Style Guide In Brief. You know how this works for your weekend: Music, gear, delicious beer and more, twice a week. If you're a new subscriber, thanks for giving this a read! One more note: You can always head to my blog, The Style Guide, for menswear content seven days a week (yes, seven days a week!). Cheers to the weekend, my friends.
What To Listen To This Weekend: "Other Lives" By Hazel English
As promised, here's the laidback and yet highly introspective, contemplative tune from Hazel English. It's a track that's certainly got a bit of a prescient nature to it, as Hazel sings about "the other side" while fantasizing about other lives and dreaming of a change. If that's too much of a downer for you during these pandemic days, I completely understand, but in a way, it made me sit back and think about the past and in a way, the future. It's a lovely song in its own, with shimmery guitars and Hazel's fittingly hazy vocals — it comes off of 2017's "Just Give In/Never Going Home," packed with tracks that have a similarly throwback indie-tinged vibe. You should be sure to check out Hazel's 2017 Audiotree Live performance of the same song, because it just might turn you fully into a new fan. I've been spinning the album on vinyl from which this track hails, and it's certainly a nice fall evening treat. If you feel the same way, give me a follow on Twitter and let's talk shop.
What To Shop This Weekend: Filson Large Rugged Twil Duffle Bag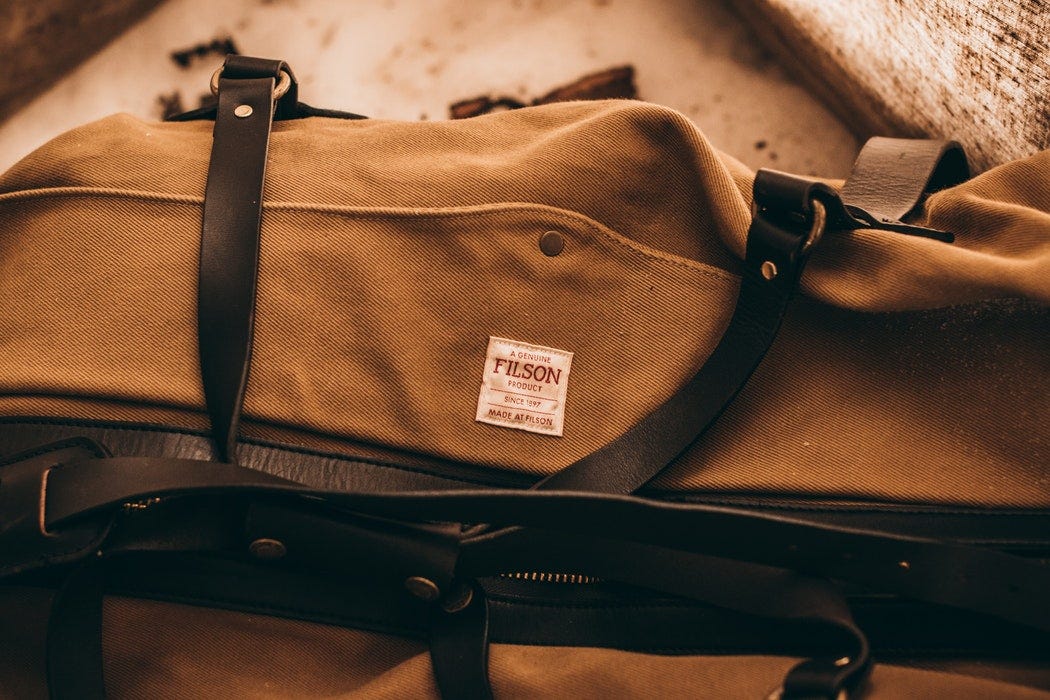 It's with an eye toward the future that I'm recommending today's first shopping pick. For many of us, travel has been off the table by and large, other than safe and socially distanced getaways. It'll all come back around eventually though, and when it does, I'd say you're going to need to be ready with a rugged Filson bag such as this iconic duffle bag. It's a classic everyday carry staple that'll soon be part of stories of adventures on the road, and if you're lucky enough to be able to hop in a car and get out there, you best bring a Filson duffel with you. It's one way to step into another life, if you will, if only for a brief trip, so equip yourself accordingly.
What To Sip This Weekend: Guinness Extra Stout via Drizly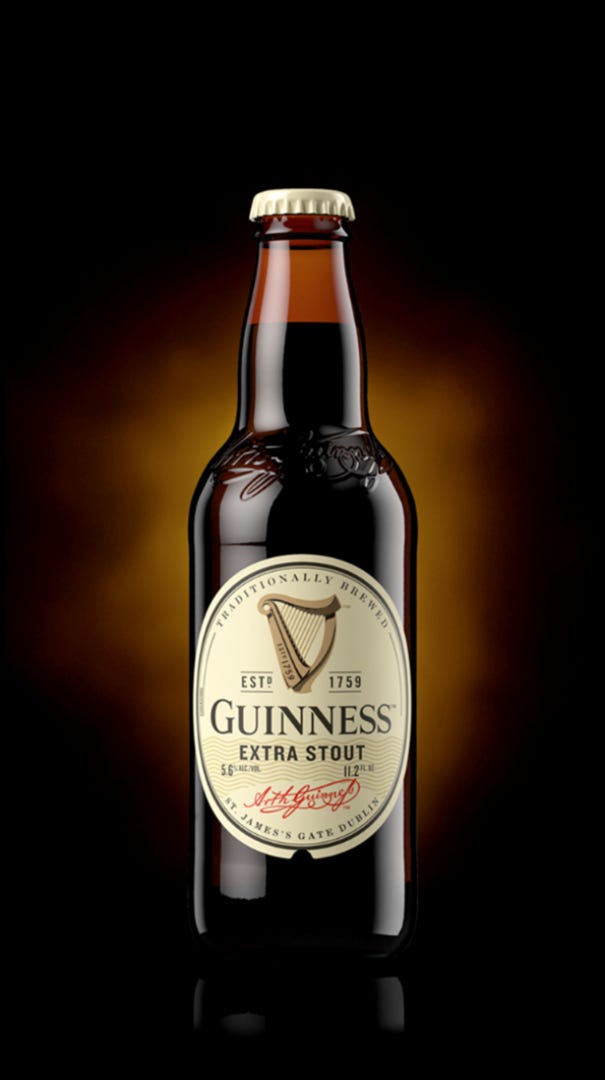 Similar to my Tuesday newsletter, I'm recommending you take advantage of chilly fall weather (at least, in my neck of the woods) and kick back on this fine Halloween night with a classic beer made for sipping through cold weather. Of course, Guinness really does pull its weight when it comes to one of the best classic beers in any season, but particularly as the weather turns, it seems a fitting sipper for the season. Best paired with introspective indie rock from Hazel English, I might add! And of course, you can get some delivered to you via alcohol delivery service Drizly in the time it takes you to say "Guinness" (OK, not quite, but you get the picture. Cheers, folks!
The Final Pick: Line of Trade Sherpa Work Jacket via Bespoke Post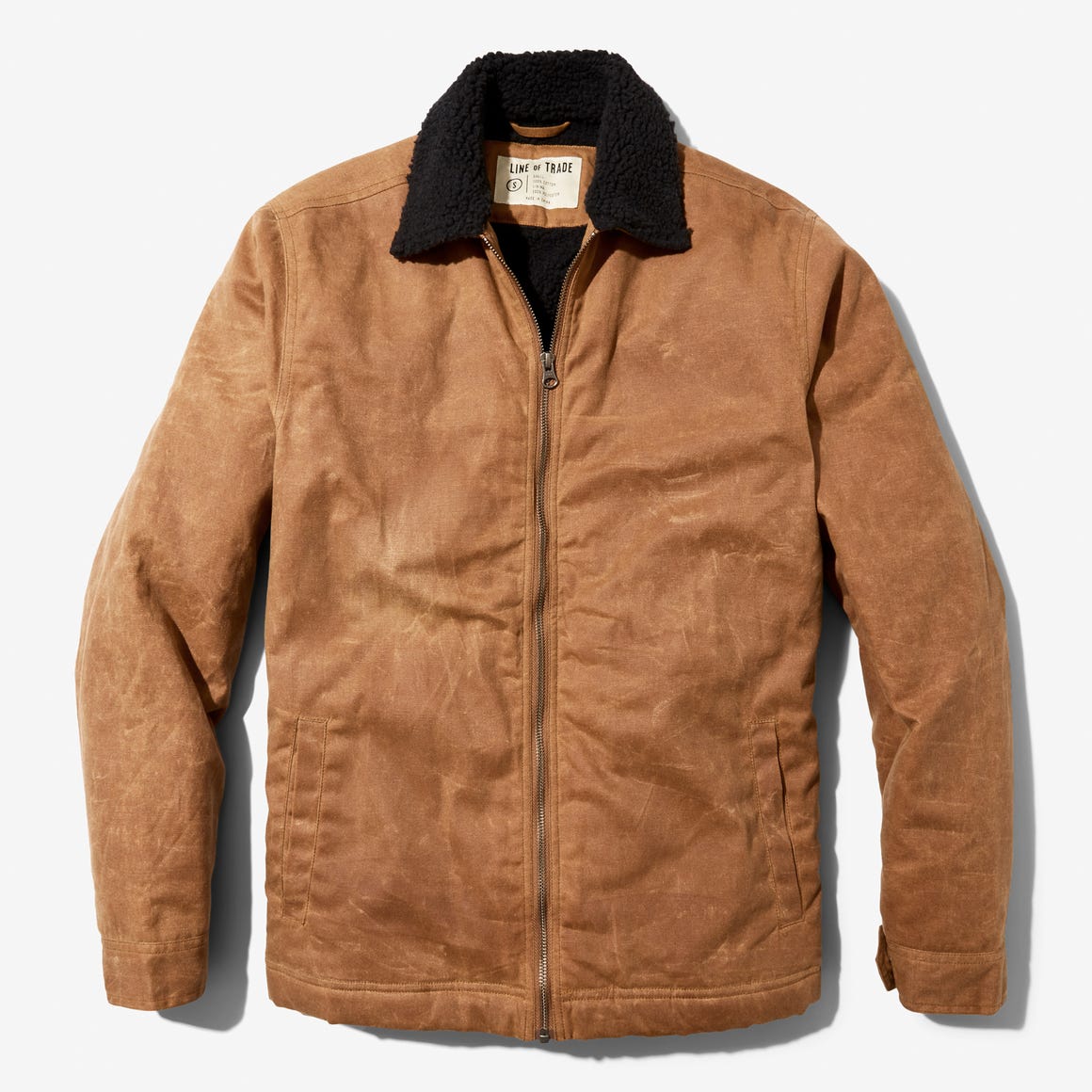 Get a sneak peek of the oh-so-well-curated Bespoke Post Holiday Gift Shop, and in the process, be sure to pick up some of your new favorite gear for a fall weekend, too. In fact, the Line of Trade Sherpa Work Jacket might just take the cake when it comes to the best work jacket to buy for fall and winter, starting with a blustery Halloween night. Heck, it's the kind of jacket I'd love to wear to a Brooklyn indie rock concer some day in the future (particularly if said concert involves Hazel English!). And right now, it's one of the best jackets to buy at Bespoke Post, no questions asked.
My friends, I hope you're ready to welcome a fall weekend in surprisingly optimistic style, from a new Line of Trade Sherpa Work Jacket to a rugged Filson bag fit for your next adventure. There's only one thing to do these days, despite them looking so different, and that's to plan with an eye on the future (and perhaps an eye on a fresh Guinness later this evening, right?). We'll get back to our "other lives" eventually, I promise. Cheers to the weekend, folks!