In the Know on Tuesday
What to read, shop and enjoy this week.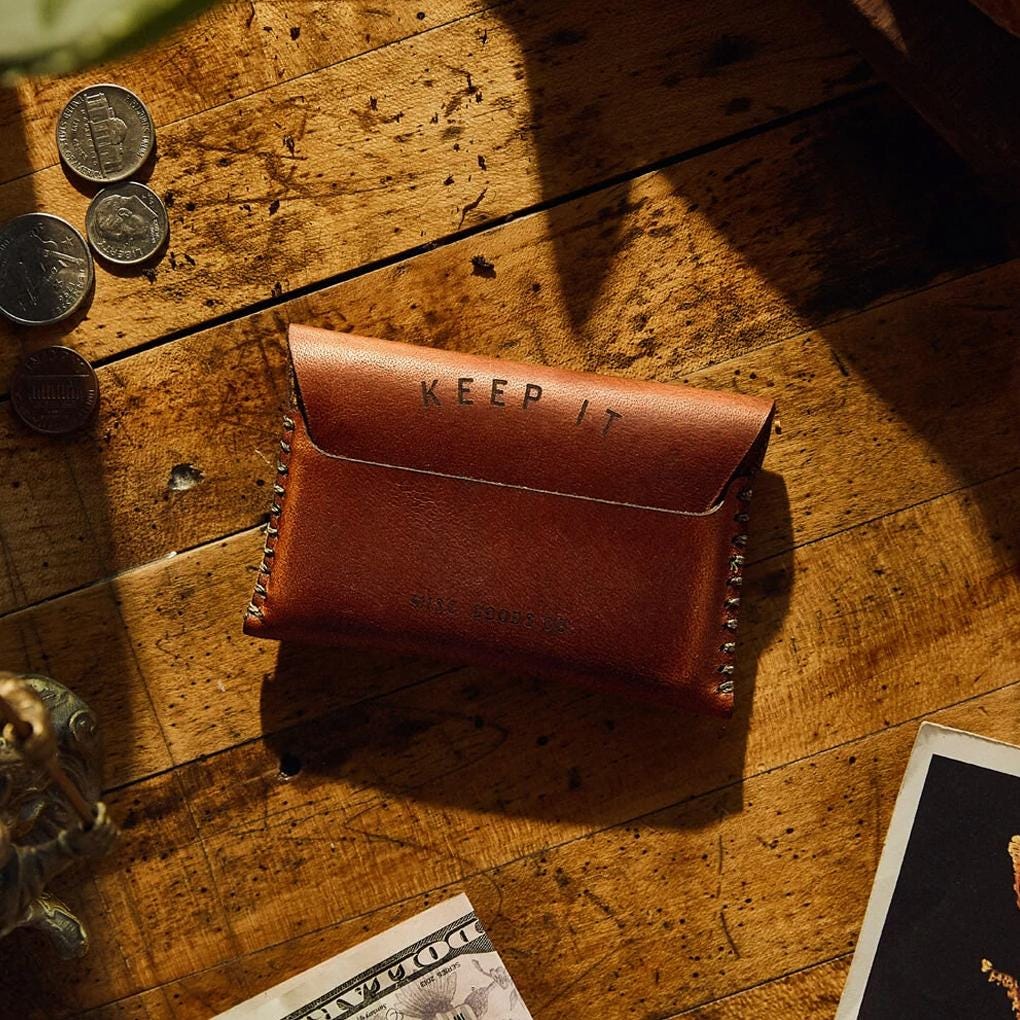 We'll kick things off today with an everyday carry essential -- none other than the Leather Wallet V.3 by Misc. Goods Co. It's an incredibly well-designed, stylish leather wallet as sold by my pals at Cool Material.  How better to get ready for the (rest of the) week ahead than by staying organized, ehh? I'm showcasing the usual here on The Style Guide In Brief in the meantime. That includes a song I've been digging as of late, plus some essential coffee for the remainder of this week (we're all going to need it) — of course, you'll also find a featured shopping pick from Bombfell  below. Thanks for reading, thanks for opening this E-mail & thanks for your support!
What To Listen To Right Now: "Mother" By Eve Owen
Owen … Owen … that last name sounds familiar, yes? As it were, the fantastically talented Eve Owen is none other than iconic actor Clive Owen's daughter — and she's making a name for herself in her own right in the indie rock world. Just 20, she delivered guest vocals last year on one of my favorite albums of all-time, The National's "I Am Easy To Find." That impressive work led her to team up with the band's Aaron Dessner on her debut album — "Don't Let The Ink Dry" — which dropped earlier this year. Dessner produced the record on 37d03d, the label he co-founded with fellow indie rock luminary Justin Vernon (yes, that Justin Vernon), and the results are nothing less than stunning. "Mother" is a beautifully crafted, introspective song, and IMHO, a sign of great things to come. As Eve said to Stereogum earlier this year, "The song is about having an internal mother and trusting your gut." That's great stuff right there.
What To Shop This Week: Oxford Industries Woodruff Stretch Pants via Bombfell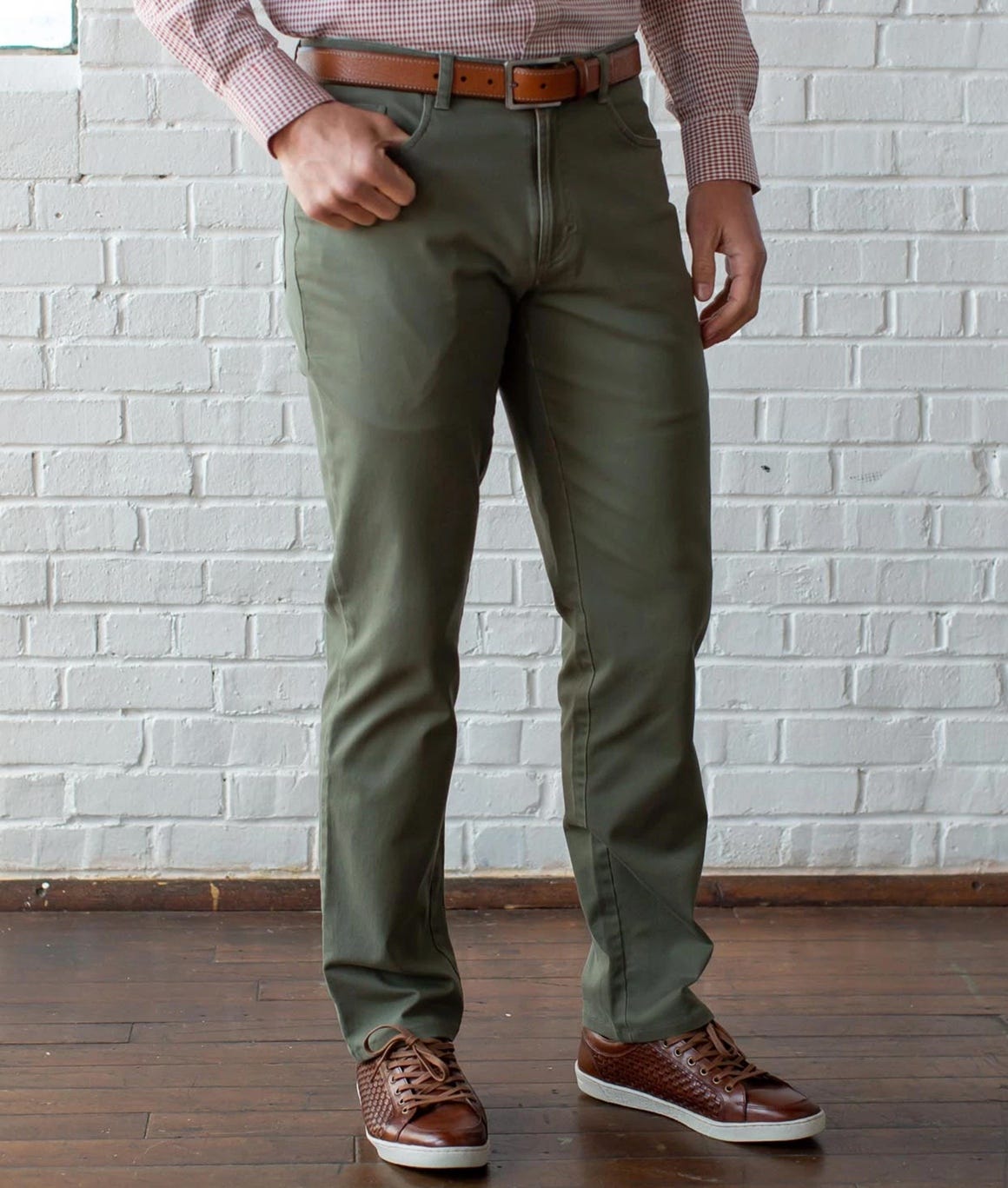 If you're not yet familiar with Bombfell, get acquainted -- especially if you want to upgrade your style in a hurry. Bombfell just so happens to be a  men's clothing subscription service that also stocks and sells plenty of other men's style essentials on the side -- like the stylish five-pocket pants seen above. Think of the Oxford Industries Five-Pocket Pants as a cross between chinos and jeans. Perfectly suitable for the office (when the time does come to return), and yet comfortable enough to wear at home. The best men's pants for summer and beyond? Nearly. Check out Bombfell's subscription service for much more where those came from.
What To Sip This Week: Pappy & Company Bourbon Barrel-Aged Coffee via Huckberry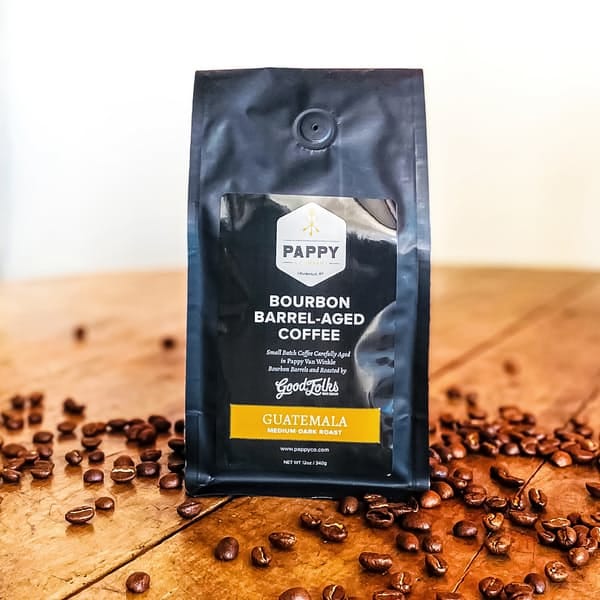 Want to really give your week a shot in the arm? Well, here you go. Whiskey aficionados will recognize Pappy Van Winkle & Co. as purveyors of some of the world's rarest whiskey. Yes indeed, Pappy makes iconic whiskey that's incredibly hard to get, but this bourbon barrel-aged coffee is a bit less tricky to find — just head on over to Huckberry, as it were. What's the scoop? Well, whole bean, Guatemalan single-origin coffee gets the barrel-aging treatment here — using none other than Pappy Van Winkle's coveted bourbon barrels. The result should be a richly crafted, nuanced coffee with notes of vanilla and smoke (and of course, no actual alcohol content — it's workday-approved). The best coffee for your week ahead? Possibly.
The Final Pick: Ray-Ban Clubmaster Sunglasses via GlassesUSA.com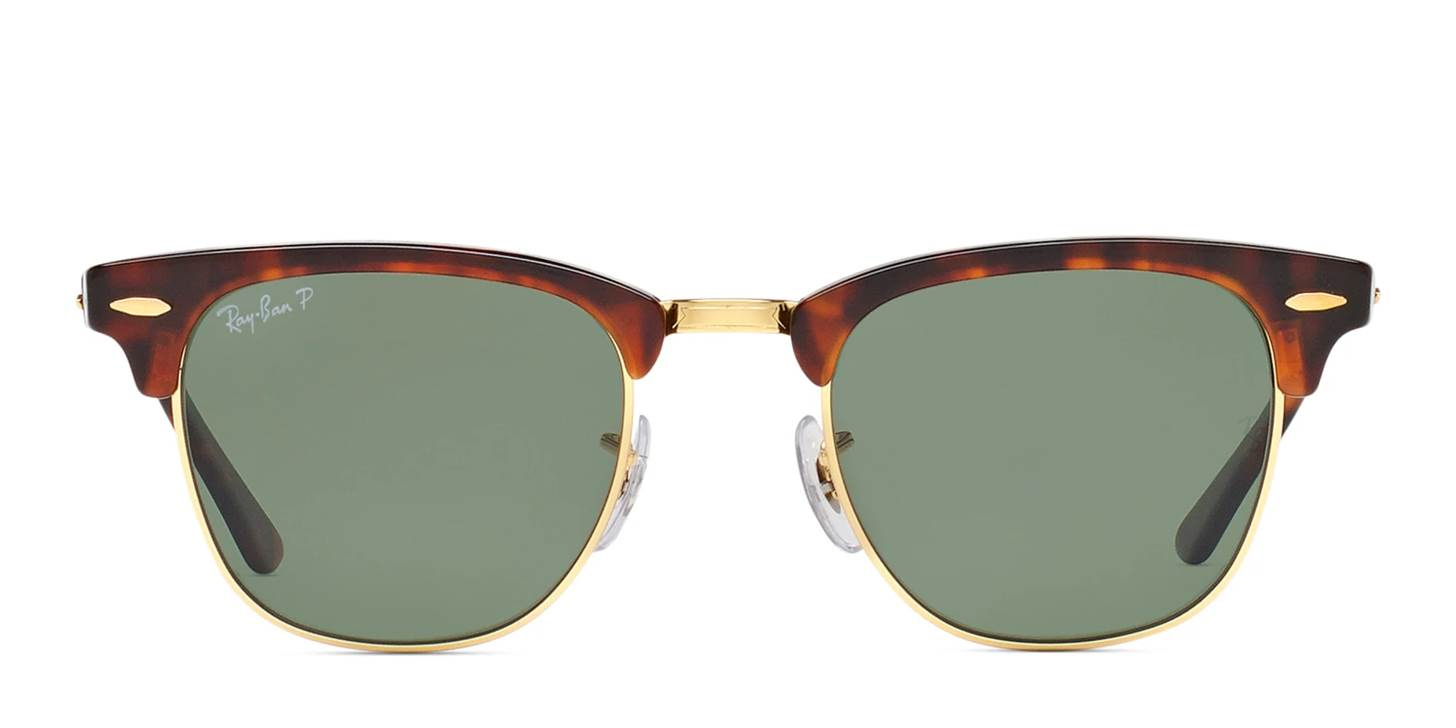 Assuredly, we're still in the depths of summer — and if you haven't yet found that perfect pair of sunglasses, I've got an easy, relatively affordable solution for you. Head over to GlassesUSA.com to get your new favorite pair of sunglasses … which just so happen to be an iconic, throwback pair of shades. Ray-Ban sunglasses have been worn through the years by, well, nearly anyone stylish you can think of. And heck, anyone can wear the Ray-Ban Clubmasters and look cool-as-can-be this summer, starting right now. My suggestion? Grab your favorite T-shirt, get some versatile shorts and some beat-up canvas sneakers, then throw on these stylish sunglasses — easy as that. Just add a cold can of beer on the side.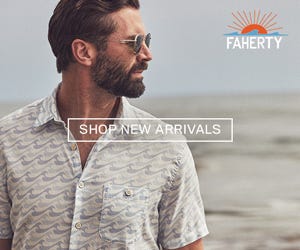 Just like that, we've reached the end of today's edition of The Style Guide In Brief. Again, thanks for reading! If you have suggestions on what you'd like to see, you can hit me up any time at all on Twitter. For now, feel free to head to my blog to check out (among other picks!) the best sneakers for summer. Until Saturday's edition — have a great week.