Someday, someday
When we was young, oh man did we have fun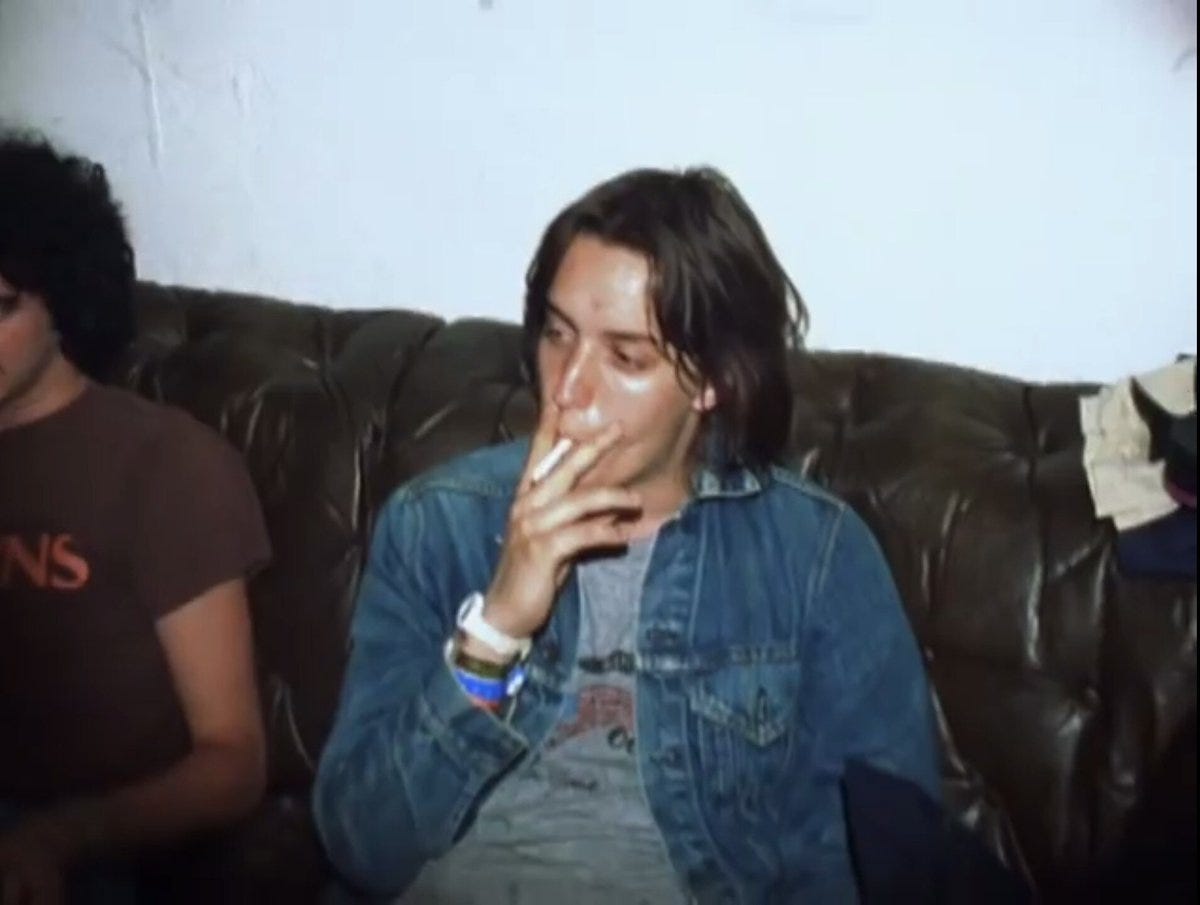 Yes indeed, my friends, it's with nostalgia on the brain (and Julian Casablancas' denim jacket in mind) that I once again sit down in Brooklyn to pen this edition of The Style Guide In Brief. Today's prompt — besides the forever classic "Someday" by NYC rock legends The Strokes — was a photo that popped up in my Instagram feed from my friend, photographer Christina Casillo. She captured a shot of New Year's Eve 2019 in Brooklyn, right as confetti cascaded down from the rafters of the Barclays Center as, yes, The Strokes themselves played. It was a joyous night, an incredible memory and a reminder that maybe, just maybe, we'll get back to moments like that … someday. It was also one of the last major concerts I attended, along with — of course — The Strokes in Seattle back in early March. In fact, I could probably dedicate an entire newsletter entry just to that band, but I'll leave that topic for anothr time. It's also eerily fitting, to be sure, that the band released an excellent new album titled "The New Abnormal" earlier this year. Wild, right? It's with The Strokes and those memories in mind that we'll cruise on into the weekend, ideally with menswear fit for Mr. Casablancas to wear. As always, you should feel free to check out my regular blog, too. Thanks so much for being here — cheers!
What To Listen To This Weekend: "Someday" By The Strokes
Where to even begin with this classic song off The Strokes' momentous 2001 debut, "Is This It" … right? It'll forever be one of my favorite songs, and it's a song that first captured my attention way back in college. In fact, the classic music video shown above, featuring The Strokes and friends (and Guided By Voices!) around NYC, is perhaps my favorite music video of all-time. Heck, this song, this band and that music video were all on my mind through the years as I looked toward the future — New York City was a place filled with the best music, cool and inspiring people, and incredibly fun (and yes, nostalgic) moments. That's the kind of stuff dreams are made of, as you watch a music video in your college dorm and think of the future.
That's an understatement, honestly. It's a not-inconsiderable part of what drove me to move here, in fact. Does that seem silly? Maybe, but again, it's a generational rock band we're talking about here. Now, when I think of this song, I think of riding the subway back over the Manhattan Bridge after concerts and nights out in Manhattan, and it's been in my headphones as I've cruised around the city during New York Fashion Week: Men's, to name but a few memories. Of course, it's also a track that brought the house down during New Year's Eve 2019 — the crowd, to wax poetic and possibly overstate it, nearly drowned out Mr. Casablancas on stage. It's a sweet, sad, nearly perfect rock song, with an instantly recognizable lift-off and a zippy guitar part. It's so easy to sing along with, as I discovered when I saw The Strokes in London over Memorial Day 2019, as well (and at Lollapalooza last year, as well!). All told, it's a song I can enjoy endlessly, and on this fine Brooklyn Saturday, I think that's what I'll do.
What To Wear This Weekend: Levi's Trucker Jacket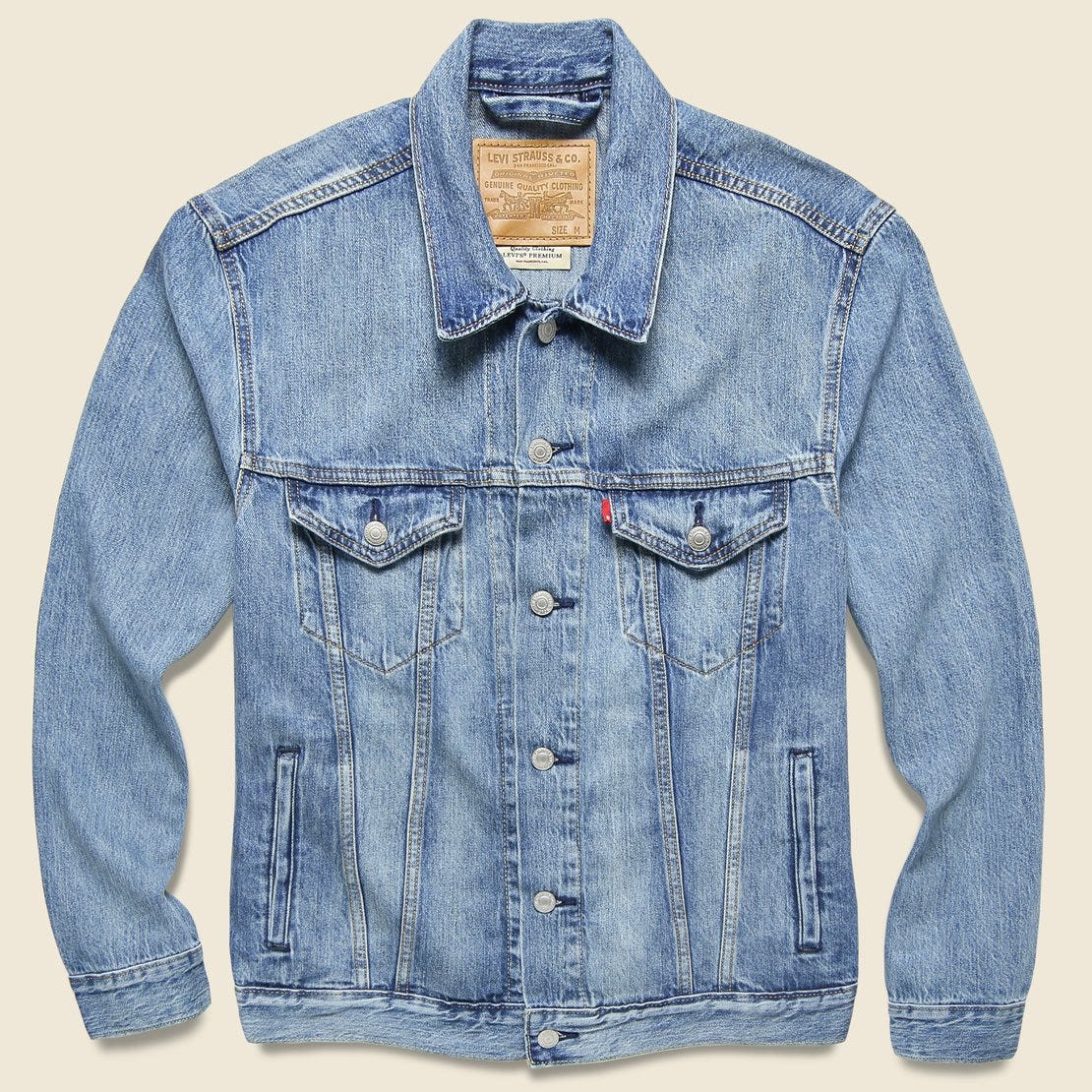 If you read my blog, you know that I positively can't get enough of Levi's menswear (especially on sale), and if I had to guess, I'd say that Julian Casablancas himself would likely be very much into this classic denim jacket in an iconic wash and fit. The Levi's Trucker Jacket is a stone-cold style staple, one that's as fit for a fall road trip as a concert (back in the Before Times, I'd make a denim jacket my go-to concert staple). And this one in particular checks all the right boxes, from the agreeable fit and price to the seriously cool wash. If you want a bit of Strokes-ian style for not a lot of coin, this Levi's Trucker Jacket is absolutely the way to go.
What To Sip This Weekend: Miller High Life via Drizly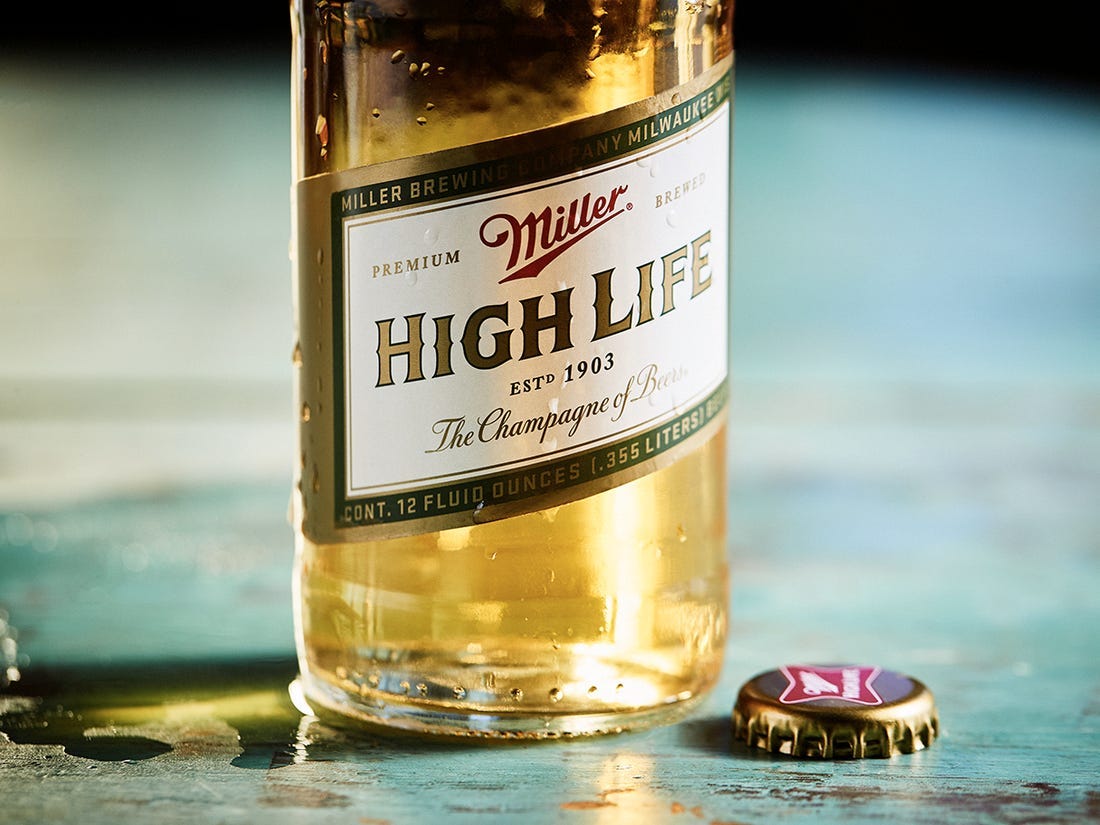 For whatever reason, when I think of The Strokes — and indeed, when I think of many of the concerts I've attended in NYC — I think of a classic Miller High Life beer. Seriously! It's untouchable as far as I'm concered among the cheap beer market, especially when paired up with a nip of whiskey on the side. Some folks might not like it, but then again, there are plenty of other beer options out there. Although I love craft beer as much as the next guy, you can't go wrong with a cold, cheap Miller High Life (although records indicate The Strokes were more Heineken-type guys way back in the day). And as ever, you should know that you can get Miller High Life delivered right to your door via Drizly, so that's pretty neat if you should look to channel some early '00s rock energy this weekend. Point being, if there's fun to be had, and on the cheap, then Miller High Life can readily help out.
The Final Pick: Converse Chuck 70 High-Tops in Parchment via Todd Snyder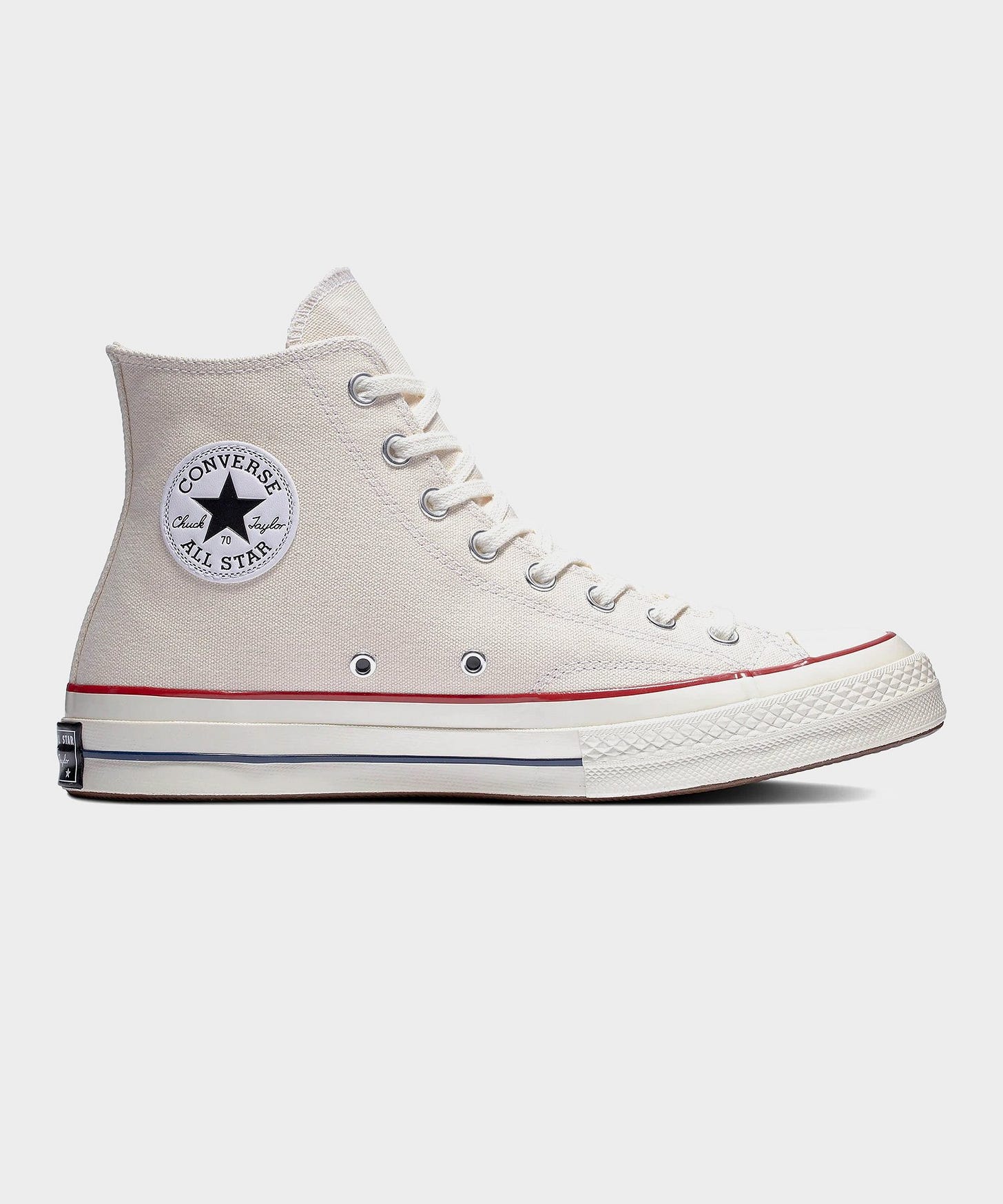 It's with this classic and surely Strokes-approved pair of sneakers that we'll close out today's newsletter (The Strokes' Nick Valensi famouly wore Adidas high-tops as well, but the message remains the same). What's not to love about Converse Chuck 70 High-Tops though, right? They're instantly recognizable, they're super comfortable (I wore mine to see The Strokes in London!), they look great with everything from a Levi's Trucker Jacket and black denim to tan chinos and a blue Oxford shirt, and they're very agreeably priced at under $100. You can snag them now as curated by legendary NYC menswear designer Todd Snyder, and you can wear 'em through the fall. Rock on, folks.
So, who's fired up to rock into the weekend? *Raises hand, puts on The Strokes* I think in these times, it's OK to feel a little nostalgic for the past, all the while planning for the future (that's why I'm writing this newsletter, after all!), and then as now, songs like "Someday" spur me forward and help pick me up out of creative slumps. "Someday" never fails to brighten my mood, in much the same way that if I've got my Levi's Trucker Jacket and Converse Chuck 70 High-Tops on, well, then good times are surely in store (ditto if Miller High Life is being served). While concerts are out of the question for the near (and possibly far) future, it's worth remembering the great times and seizing the opportunity when it does come back around … someday.