I'm throwin' caution
The winds of change are comin' over me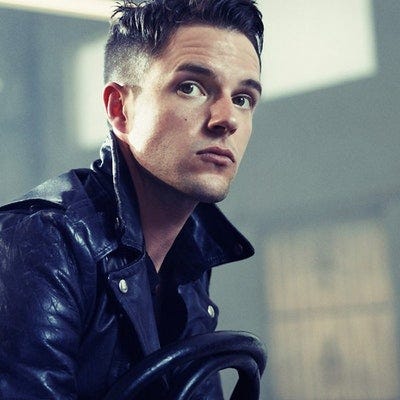 If ever there were a phrase that summed up my headlong dive into the world of freelance writing (and heck, my initial move to New York years ago), it just might be lyrics shown above by the inimitable, leather jacket-clad Brandon Flowers (truly a hero of mine!). They hail from the standout single by The Killers, "Caution," a tune I've had on repeat for weeks (hasn't everybody??). I promised you in Tuesday's newsletter that it'd be a very focused, very in-depth week of Killers-centric music and content in my neck of the woods, as the Vegas rock icons released their sixth studio album, "Imploding The Mirage" on Friday and … here we are. Iconic frontman Brandon Flowers and drummer Ronnie Vannucci continue to stand tough, deliver, throw caution to the wind and churn out meaningful rock music that the people need and want these days, with help from collaborators like Adam Granduciel of The War On Drugs and the wonderful ladies of Lucius. "Blowback"is a favorite of mine, as is the ever-fitting "My God," which declares triumphantly "Just look who's back in business." Indeed!
We'll get more into The Killers below, but it all takes me back to growing up in Michigan, listening to The Killers through middle school and high school and eventually, into college at Michigan State (A fun fact: The "88" in this site's URL is a throwback Easter egg — my high school football number!). 12 days after I graduated college, I took a leap of faith, moved to NYC with a suitcase full of clothes and a fashion internship lined up, into an apartment that barely held two twin beds … with inspiring music in my headphones all the way. It really is no different these days — in fact, I find solace in the consistency, ambition and passion of this remarkable band, and rarely a day goes by where I'm not listening to the lyrics of Brandon Flowers. Listening to iconic songs by this band takes me right back and helps keep me grounded. There's nothing like taking a leap of faith, throwin' caution and pursing your dreams, right? It's that ethos I'll carry with me going forward, and I'm hopeful it'll turn into a bigger, somewhat related story (I can't say exactly what about!) down the line. For now, let's dive on into the weekend edition of The Style Guide In Brief, with style picks that even Mr. Flowers would approve of wearing. Thanks for being here!
What To Listen To This Weekend: "Caution" By The Killers
Of course. How could it be anything but this song? Ladies and gentlemen, brought to you by way of fabulous Las Vegas, The Killers. It's been "all Killers, all the time" for me this week, starting with a Sunday night rewatch of the iconic "Live From The Royal Albert Hall" concert film, and carrying through to the release of the excellent, inspired "Imploding The Mirage." But in the present, let's talk about "Caution," the soaring and simply stunning lead single off the new album (it debuted way back in March, nearly right as the U.S. went into lockdown). I remember it being a rare bright spot in that awful week, and it's carried on in similar fashion for me through many days and nights since then. Rather than gearing up for a tour, late night TV performances have happened remotely, including from the studio and Flowers' bathroom — pretty crazy, right? It still holds up, though.
Heck, I think it's one of the best songs the band has ever written, combining an anthemic chorus (as all great Killers songs tend to have) with a searing solo from none other than former Fleetwood Mac guitarist Lindsey Buckingham. It's a song about taking a leap of faith, and as The Man himself has said in interviews, it's about "having that wherewithal to listen to that angel on your shoulder, even if that angel is telling you something that you don't necessarily want to hear."  Wise words indeed, to go along with a newly iconic song (and hopefully, a live staple when concerts return, ehh?).
What To Shop This Weekend: Oliver Cabell Wilson Leather Boots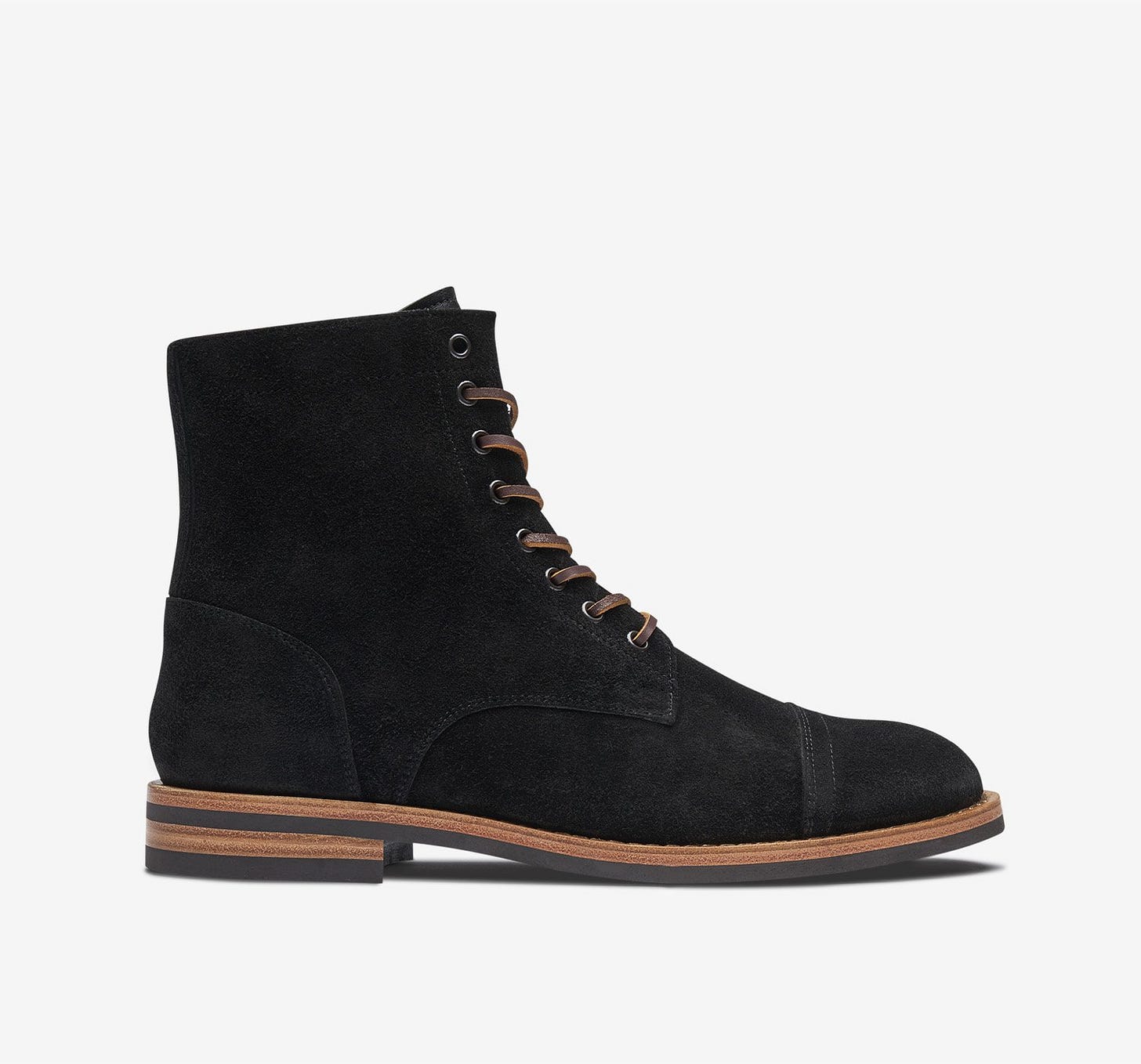 Yes, let's talk about boots. This won't be the first time you hear about Oliver Cabell in this newsletter (and if you read my blog, it's not the first time you're hearing about the brand, either!) This luxury footwear brand launched initially with sharp, minimal sneakers, and they continue to expand their lineup of stylish leather boots to include minimal-yet-rugged options like the Oliver Cabell Wilson Boots. And yes, in my mind, there's a connection (at least aesthetically) to The Killers. If you look closely, you'll see that when he's onstage, Mr. Brandon Flowers tends to favor (in some settings), sleek black leather boots. While I'm certain his are of the designer variety, if you want to steal some rock star style for a great price, you can't go wrong with sharp black leather boots, especially from a new favorite brand. See, it all makes sense now … right?
Shop Oliver Cabell
What To Sip This Weekend: An Old Fashioned featuring Strongwater Old Fashioned Cocktail Syrup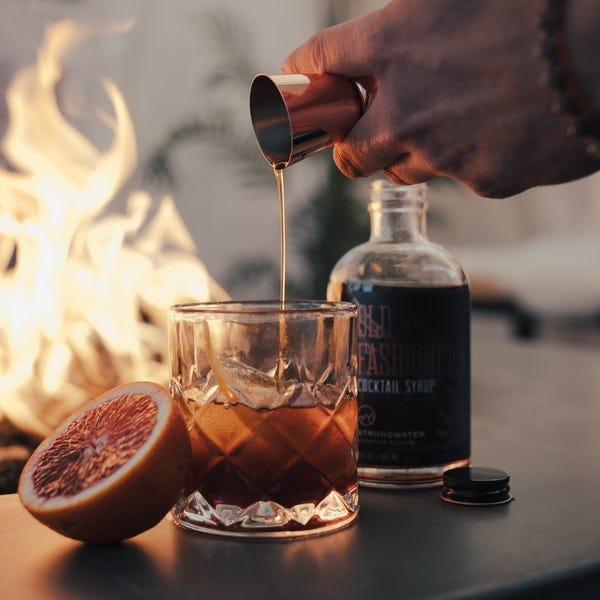 Got a favorite whiskey at home? Have the right whiskey glasses and the best whiskey decanter with which to enjoy it? OK, great — you're nearly there when it comes to how to make an Old Fashioned for Saturday and Sunday night. Soundtracked by, say, the spirit of the Wild West and the Americana vibes of "Sam's Town" by The Killers, it's time to put this Strongwater Old Fashioned Cocktail Syrup to good use. It's got all the right components of a great Old Fashioned, mixed up right in the bottle — think demerara sugar, fresh orange peel, and organic cherries with bitters for full flavor. When you want to pre-batch cocktails or take an Old Fashioned on the go to your bonfire or campsite without a ton of hassle, this is the cocktail syrup you need. Mix a small amount with bourbon or rye over ice, then stir, garnish and call it good. Cheers, my friends.
The Final Pick: Schott NYC Perfecto Cafe Racer Jacket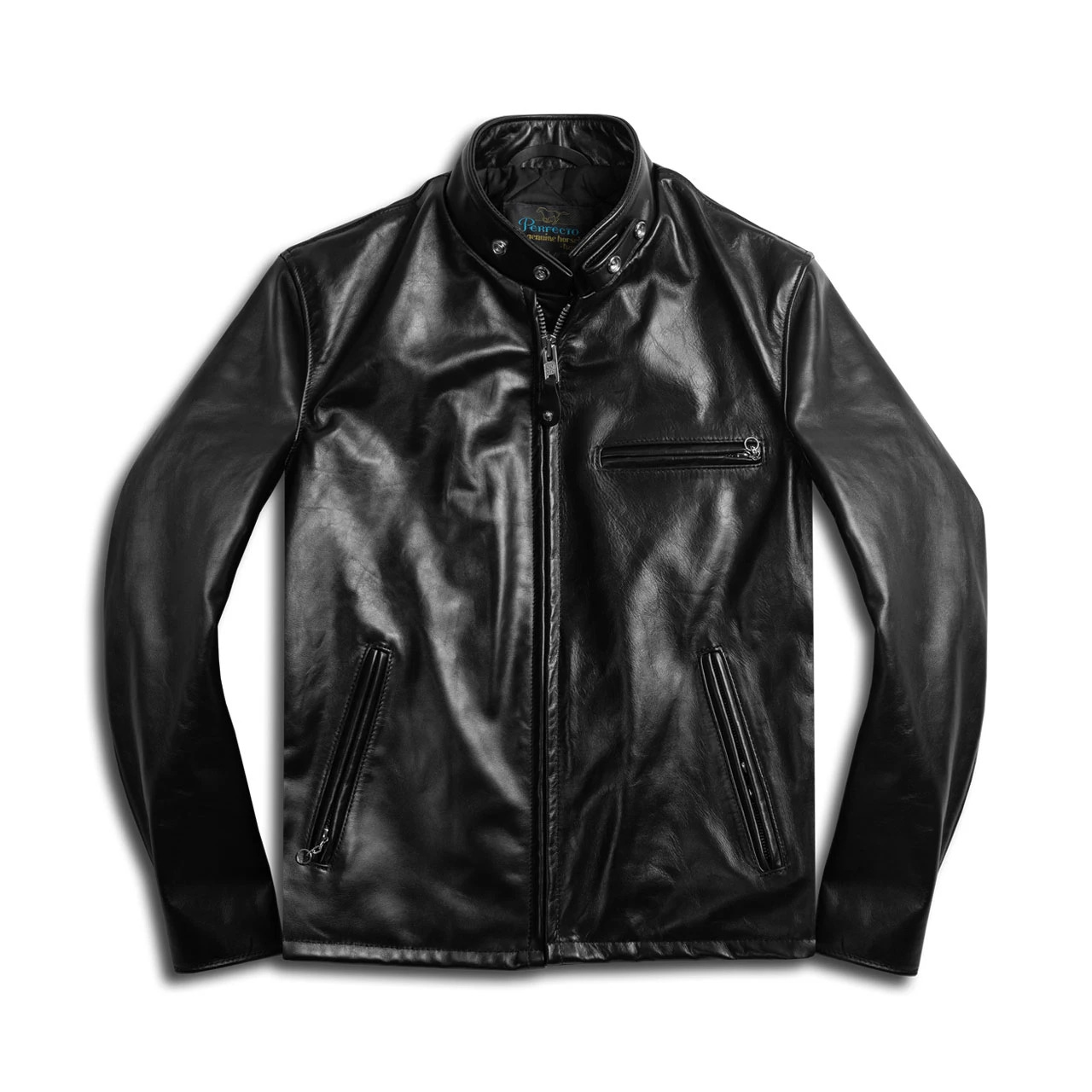 Bear with me one last time — any fan of The Killers has surely noticed the wide array of stylish outerwear worn by, yes, Mr. Brandon Flowers on tour. During shows for the underrated "Battle Born," for instance, he took to wearing a Schott Perfecto Moto Jacket (and looked positively great while doing it). Now, this Schott Perfecto Cafe Racer Jacket isn't quite the same, but for an investment-level leather jacket you can wear on the road casually this fall, it's tough to top. Head over to Uncrate to get this exceptionally rugged leather jacket, then feel free to pair it up with your stylish leather boots from Oliver Cabell — I can think of a certain rock frontman who would approve. Keep in mind, this is an expensive, vintage-inspired leather jacket, but it'll surely pay off come fall in terms of easygoing layering.

Is "Caution" stuck in your head yet? I know it's stuck in mine, and it'll stay that way for a good long while (as it should be!). When the time comes to buckle down, get some serious work done and plan ahead for the days and weeks to come, I know I can always count on The Killers to power me through. If it's the same for you, feel free to reach out to me on Twitter or Instagram — I'd love to chat. For now, thanks for reading, thanks for subscribing & thanks for throwing caution to the wind with me.