Seasons change
As it breaks, the summer will wake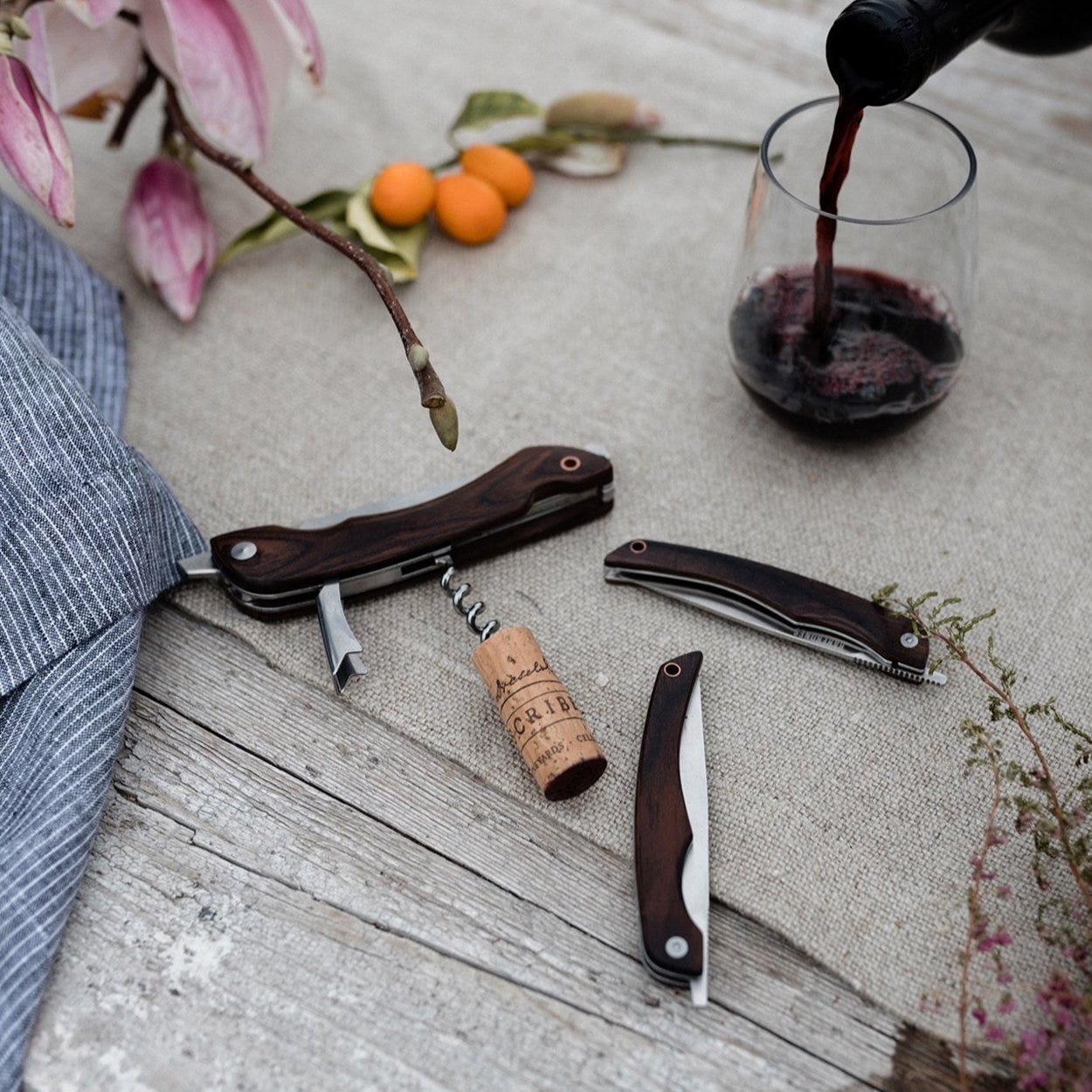 Hey hey, let's raise a glass to the weekend, helped along by the Bare Bones Folding Picnic Knife as sold by Cool Material — how about it? To me, it's as great a time as any to get out there to a park or a beach, close out the summer and get ready for Labor Day weekend … and of course, the start of fall. That's where today's edition of The Style Guide In Brief comes into play, so thanks for joining us. As Sam Herring of Future Islands ruminates, well, "seasons change" — more on that in a second (for once, the music pick isn't The Killers here!). We're on the cusp of moving ever-so-unofficially from a strange summer into a strange fall (no college football, nary an Oktoberfest in sight, a pandemic that shows no signs of slowing down — you know the drill).
So, what are we to do? I, for one, have really focused on embracing the new normal (or "new abnormal." as it were), adopting my favorite seasonal activities to the current reality, and I'll continue to do that for plenty of weekends ahead. Brewery hangs are now to-go visits, bar stops are reduced to the rare patio (or sidewalk) beer, and concerts are sadly off the table. But I'm trying to embrace the changing of the seasons, thinking of a socially distanced fall trip upstate in the next few weeks — and equipping myself accordingly with a few fall style essentials and the right music along the way. For now, I'm wrapping up my time in Florida, where I've enjoyed some much-needed R&R these past few weeks. I hope you get some downtime this weekend — if you're so inclined, there's always plenty to read over at my blog. Thanks for being here!

What To Listen To This Weekend: "Seasons (Waiting On You)" By Future Islands
You very well might recognize Future Islands from plenty of different places, including a post earlier this summer via my newsletter (I'm guessing it's pretty far down the list!). Today's song pick isn't a current release, but an undeniable, modern synth pop classic from the Baltimore band, led by magnetic frontman Sam Herring. The video above comes from the band's breakout performance of "Seasons" on David Letterman, a moment that catapaulted them to bigger venues and stages at Coachella and festivals the world over. The song is, as Herring so aptly says during live shows, "about that person you've been waiting on," but it could act as a fitting metaphor for life, and for sticking to your guns ("When people change, they gain a piece, but they lose one, too"). Wise words indeed. But back to the band: They're on the verge of releasing what should be a standout album this fall, and yet … Future Islands as many know them all kicked off with "Seasons."
To know Future Islands is to love Future Islands — they've played well over 1,000 shows in about fifteen years, and have hit every state in the continental U.S. They're so much more than this single, to say the least, and it all comes out on stage. If you've stood in the crowd, it's an electrifying live experience that I'm sorely missing right now. I've been fortunate enough to catch them as far west as Portland, and of course, at NYC's Bowery Ballroom . This is powerful music with lots of passion and spirit, merging '80s-style synths with groovy bass lines and Herring's signature growl of a singing voice — it makes for a energetic, powerful combination, to say the least. If you're just digging into Future Islands, you could do worse than "Seasons," right? Enjoy it as we look toward fall.
What To Shop This Weekend: American Trench Belted Trench Coat via UNCRATE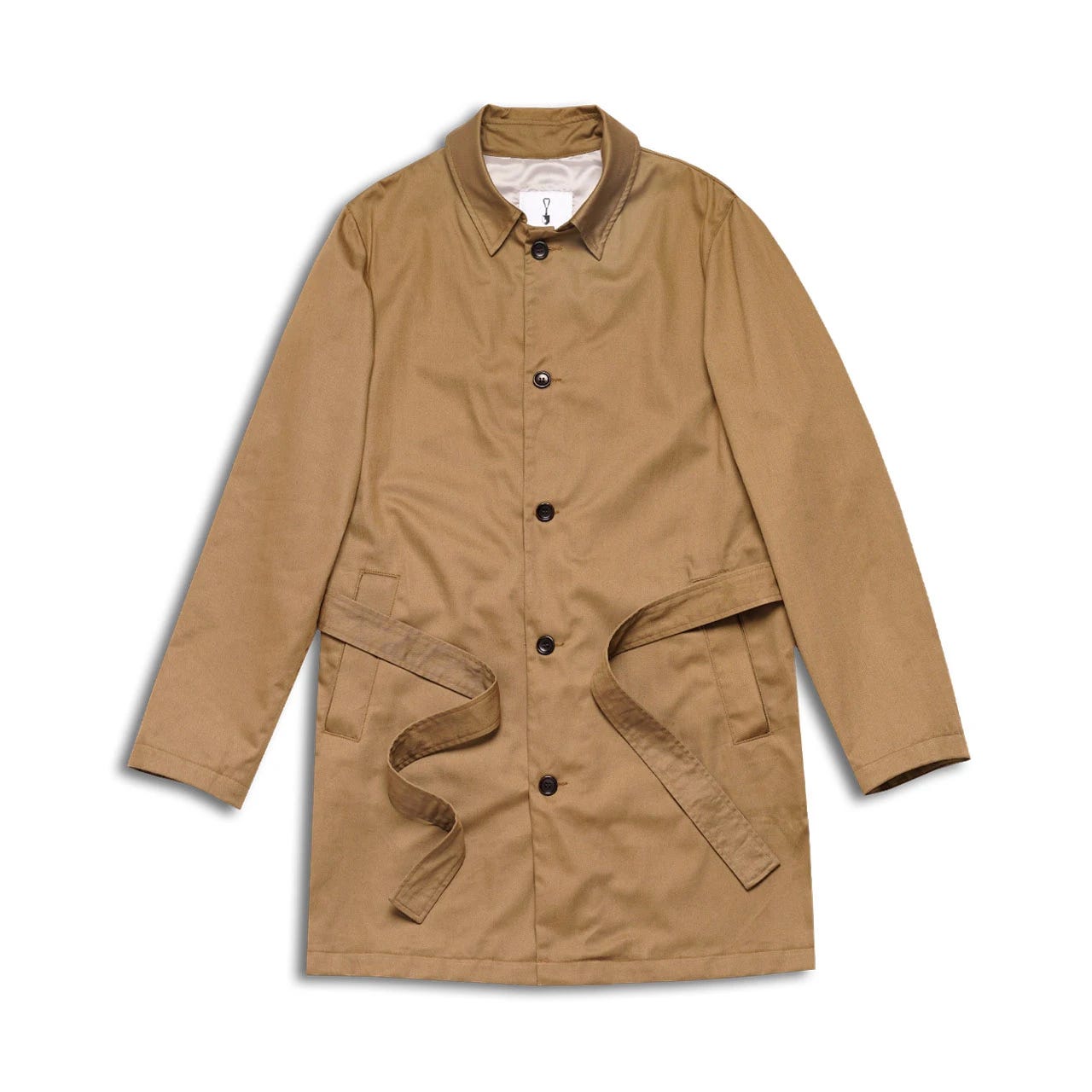 Perhaps you're already familiar with UNCRATE, the standout men's gear blog that also curates a really stellar collection of, well, the best men's gear. What that means is that you can both read about the best new style releases, and also buy 'em. Take one of the best jackets for fall, for instance: The American Trench Belted Trench Coat is cool-as-can-be, a refreshing blend of stylish, classic and modern. It's an American-made trench coat that's crafted from weatherproof Japanese cotton twill fabric in a tailored fit. In short, it's likely one of the best jackets for fall, complete with easygoing wearability atop henleys, denim shirts and more. Plenty of sizes are available right now via UNCRATE, so consider it the perfect rain jacket to pick up in advance of fall's blustery weather.
What To Sip This Weekend: Fresh Coffee via the Stagg XF Pour Over Set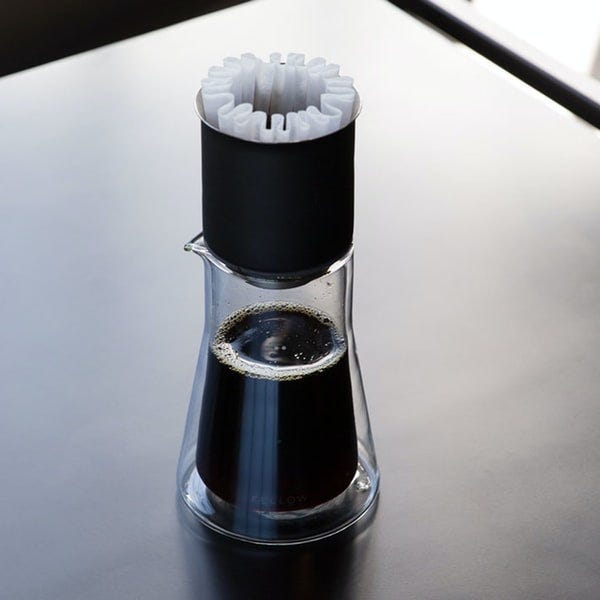 The best cup of coffee, like, say, the best trench coat for fall, takes time, care and attention to detail to get absolutely right. I'm as guilty as any writer of brewing up pot after pot of coffee that's good, not great, but I'm diving deeper into the coffee world by the day. For instance, I'm considering (but haven't yet bought!) a pourover cofffee set like the Stagg XF Pour Over Set, as solid a way as any to upgrade your at-home coffee making routine. Lord knows we're all spending plenty of time at home these days, so finding the best way to make coffee at home could come in mighty handy (and who knows, it could fuel your creativity, your writing … or your homeschooling efforts). For fall weekend after fall weekend, I'll be looking to amp up my coffee making — you should do the same as the seasons change.
The Final Pick: Red Wing Heritage Classic Moc Boots via UNCRATE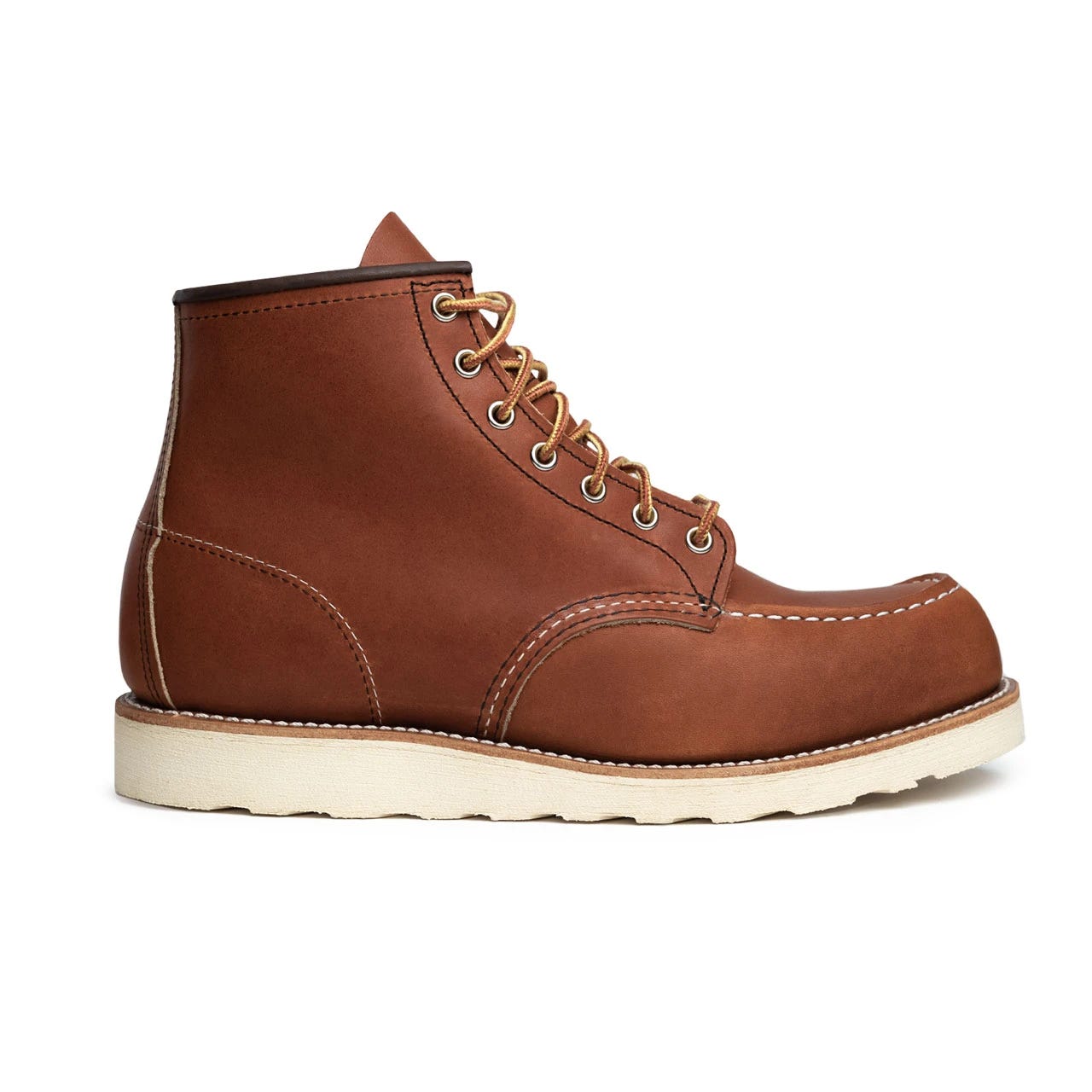 I'm going to send you back to UNCRATE one last time today, and all in the spirit of the best boots for fall. Of course, if you've been on the hunt for rugged leather boots — or if you're an aficionado in the category and want to add a classic pair to your collection — look no further than Red Wing Heritage. These rugged leather moc toe boots are part of the best footwear for fall, crafted by hand with Oro Legacy leather (that's "the good stuff") in Minnesota, then finished off with a Goodyear welted sole for ease of resoling and plenty of use. In short: They're the boots you should be wearing every day as temperatures plummet and the leaves turn. Of course, to go with the best leather boots, you also need the best boot socks for men (pick up a pair from American Trench, my friends). Now that you're all squared away, there's no tellling where fall will take you, right? Yes indeed. Seasons change, and you're surely ready for it.

My friends, thanks once again for tuning in for another edition of The Style Guide In Brief. Are you ready for the shifting seasons, are you prepared for throwin' caution to the wind and tackling your fall to-do list?I know I sure am — I really can't get enough fall in my life. For your own agenda, I hope I could be of service. There's plenty more on the way when it comes fall gear, music and libations both my newsletter and on my blog, so get ready for it. We'll see you back here on Tuesday. Cheers!